Scandinavian Life Science Funding Report 2017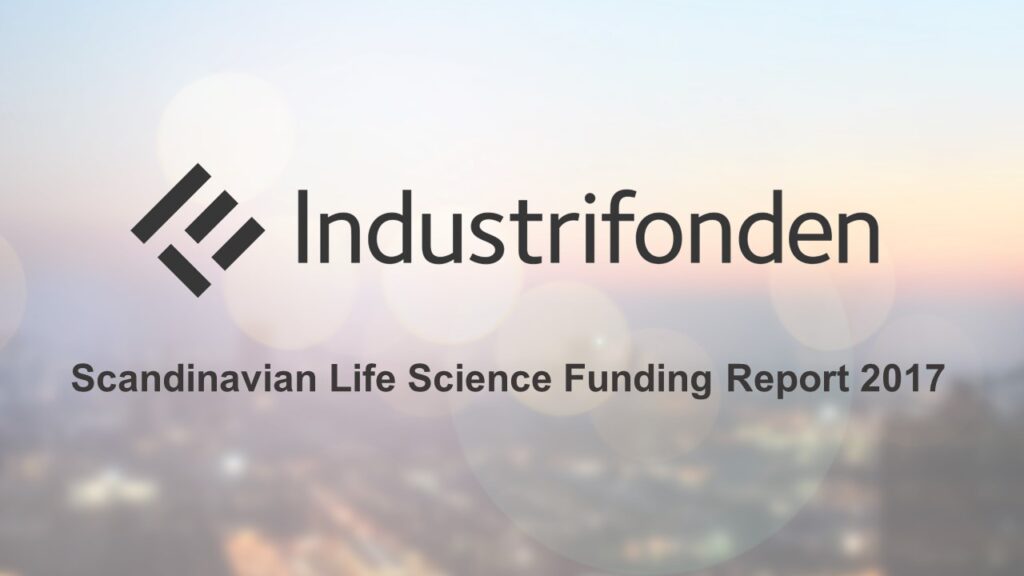 Scandinavian life science companies raised $2.2bn in 2017, doubling from 2016 and equivalent to the total funding amount for 2014-2016 ($2.4bn), with strong growth across IPOs, refunds and venture funding. Biotech/pharma raised a total of $500m through IPOs, equivalent to 12% of the total U.S. biotech/pharma IPO value.
Stockholm maintains its position as the main market for funding of innovative companies, accounting for ~85% of total Scandinavian funding
More and larger IPOs across all marketplaces (except for Aktietorget); 34 companies raising $950m. Nasdaq Stockholm median IPO size up 70% from 2016
First North is an increasingly important marketplace, raising $386m in IPOs and refunds, up 129% from 2016
Mixed performance post IPO with ~50% of companies trading above subscription price could result in raised bar for upcoming listings
Private VC funding market also saw strong growth during 2017
Specialist life science VCs increased investments by 25%, investing an estimated $95m in private Scandinavian companies
Industrifonden leading VC investor with 22% of estimated total Scandinavian funding
About the report
The Scandinavian Life Science Funding Report 2017 covers the investment landscape and financing activities in the life science sector in Scandinavia, mapping investment activities in around 130 companies throughout 2017.
The report includes private fundraising from Scandinavian specialist life science venture capital investors as well as public capital raising activities in connection with IPOs and new issues. Marketplaces included are Nasdaq Stockholm, Oslo Axess, Nasdaq Copenhagen, Nasdaq First North and Aktietorget.