Industrifonden welcomes digital health pioneer NuvoAir to the family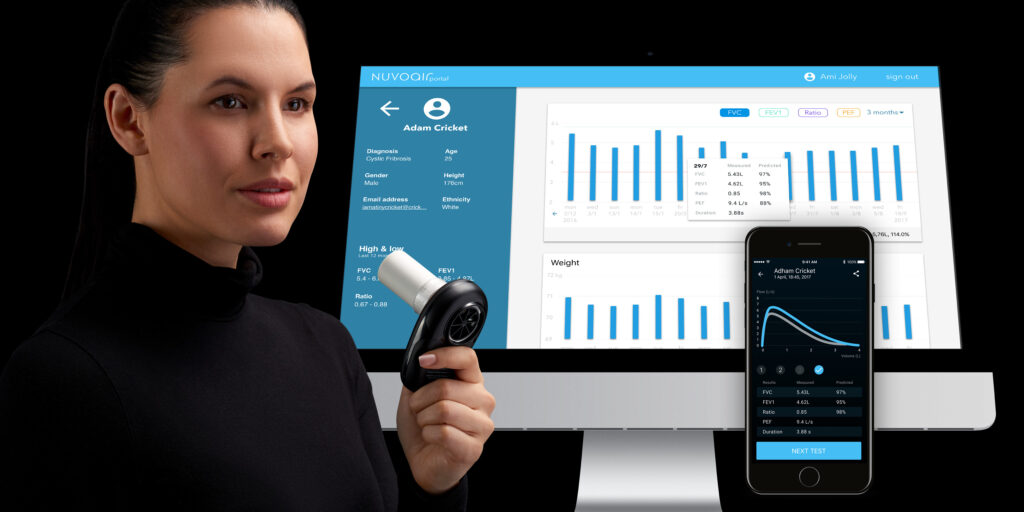 We're happy to welcome NuvoAir to the Life Science portfolio, as the company announces its latest financing round of $3 Million to improve lung health worldwide. 
NuvoAir aims to make respiratory diseases measurable and more treatable. Established in 2015, NuvoAir launched the first world's first smartphone spirometer, making real time lung function assessment possible at home. In three years, NuvoAir has collected over 500,000 spirometry tests that today are powering its machine learning algorithms to provide insights to patients, their physicians and pharma companies.
NuvoAir's software and hardware is CE marked and the company continues to expand its commercial presence in Europe, America and Asia. NuvoAir has established important partnerships with global leading hospitals, insurance companies, CROs and and pharma companies, including Novartis.
In addition to supporting better self-management and improving clinical decisions, NuvoAir is also active in helping researchers around the world advancing their effort in the respiratory field. NuvoAir Alfa software is designed to allow the roll-out of real-world-evidence studies on a large scale.