Industrifonden welcomes Adaptive Simulations to the portfolio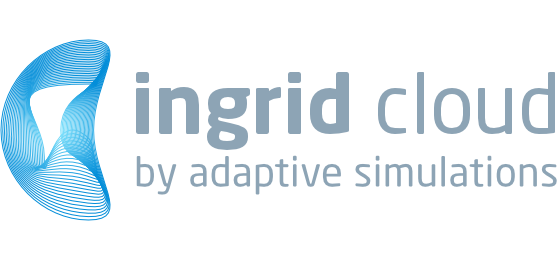 Adaptive Simulations secures €2.4 million in funding round led by Industrifonden and Fairpoint Capital
Adaptive Simulations has developed Ingrid Cloud, a SaaS solution within flow simulations (Computational Fluid Dynamics, CFD) and design optimisation, which simplifies and speeds up the process of running powerful flow simulations.
The investment enables the company to strengthen their team both within development, sales and marketing, as well as launch the product in new industry segments.
– Traditional software for flow simulations, commonly used within the automotive and aerospace industry is complex, expensive and slow. It requires weeks of person-hours as well as significant expertise. We make it possible for anyone to run simulations that are more powerful than the largest car manufacturers are currently running. With this investment, we will be able to revolutionise additional industries and in the end, enable better and more sustainable products. I am truly happy that Industrifonden and Fairpoint Capital want to be a part of our journey, says Sebastian Desand, CEO and co-founder, Adaptive Simulations.
The company currently has around 25 paying customers, primarily within architecture and building construction, which has been their first market to entry. They are helping leading companies such as White, Sweco, Vasakronan and Thyréns simulate wind in urban environments. The global market for software and services within flow simulations is valued at around €9.5 billion.
– Adaptive Simulations' scalable cloud service Ingrid Cloud is a prime example of how leading Swedish research is commercialised and packaged in an easy-to-use solution with significant potential to optimise and automate the industry. So far the company has proven that there is scalability within the architecture segment, which we believe is only the beginning of a very exciting journey, says Mårten Skogö, Chief Technologist, Industrifonden.
More (in Swedish)
Di Digital: Industrifondens nya miljoninvestering: Vindsimulationer ↗